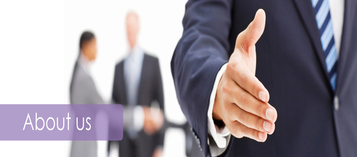 Corporate Profile
DigitalGlobus is a pioneering IT solutions and design service provider. Our IT domain experts and team of experienced designers offer comprehensive automated applications and creative designing services for diverse industries.
Whether your need a customized, hi-end IT solution or need support for ongoing management of IT services, we are there to help you. We provide end-to-end cost-competitive and leveraging services to enable to improve your strengths and competencies and increase your returns on investment.
Our approach is purely based on results orientation. Today, in any of the business domain, people's performance is evaluated at every stage. Constant enhancement of concepts, skills and technologies is considered as crucial to business efficiency. People have to adopt right pace in tandem with business evolution, varying trends of business, global competition and so on.
Our delivery model blends creativity with interactivity. We are poised to support organizations enhance the performance standards of their IT systems, applications, technologies, and services. We adopt effective practices, implement a right mix of delivery models, and deploy of customized solutions through diverse delivery formats.